Component Cleaning Machine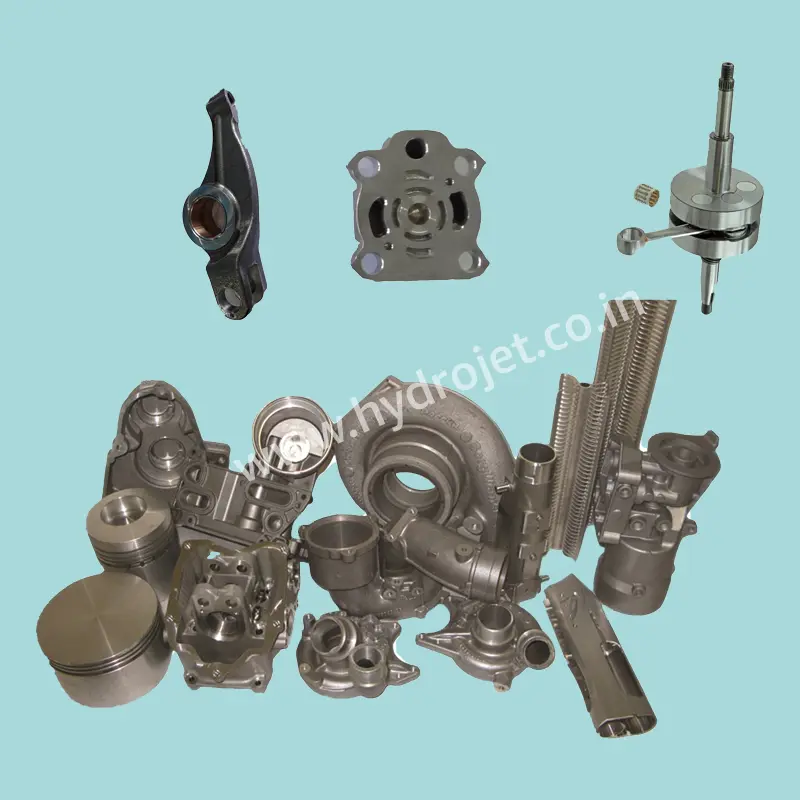 Metal parts cleaning Machine
The Metal Parts Cleaning Machine is meticulously crafted to cater exclusively to the cleaning requirements of metal parts. Operating on a Rotary batch type concept, this machine is equipped with a suitable basket diameter and can handle load capacities of up to 350 Kgs
The operation begins with manual loading of the parts at the designated loading station. Initiating the cleaning sequence involves pressing the Cycle Start push button with both hands. In response, the machine's door is automatically sealed through a pneumatic cylinder arrangement. Once door closure is confirmed, the Rotary basket commences its rotation, initiating the spray process through strategically positioned nozzles and a high-pressure pump. This ensures comprehensive coverage of the entire surface of the components.
Following the washing phase, the sequence advances to DM Water Rinsing and Hot Air Blowing. These subsequent steps effectively remove excess water particles and achieve the desired level of dryness for the components. With the successful completion of all these processes, the machine's door automatically opens via pneumatic cylinder operation, allowing for the manual retrieval of the thoroughly cleaned components.
The Metal Parts Cleaning Machine signifies a tailored solution for cleaning metal components, characterized by precision, efficiency, and thoroughness. The integration of manual interactions and automated functionalities ensures consistent and reliable cleaning results for a wide range of metal parts.
Spray Washing, DM Water Rinsing, Hot air blowing
Online Recycling Filtration system
Loading & Unloading station at same point
Wash tank & Rinse Tank
Stainless steel construction for all wetted components.
PLC Controlled Electrical panel with HMI display
Oil separating systems
Fume exhaust / Mist collector systems
Tank & Booth Insulation